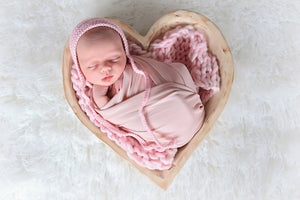 This darling pale pink newborn baby bonnet is brand new to our boutique! 
This handmade hat is crocheted in newborn and 0 - 3 month baby girl sizes. It makes a unique shower gift for new parents, hospital cap for a coming home outfit, and a must-have photography prop for newborn photographers. It 
features 11" tails which can be tied under baby's chin for a more fitted look.
---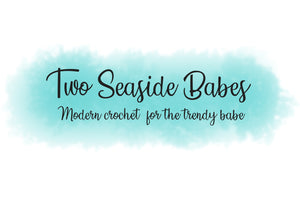 After years of staying dedicated to our old logo, we've decided to change things up a little. Our new logo is a bit more contemporary, with cursive script 
for some whimsical fun
. We've also incorporate watercolor aqua blue, a delightfully modern color, that is replacing our beloved light blue. We hope that you will enjoy this new look as much as us!
---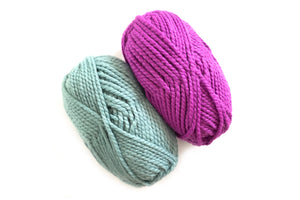 We are now offering 2 brand new colors for 10 of our items
. Seafoam is a gorgeous shade of greenish blue that is perfect for those looking for a new go-to Fall color. Purple Orchid is not quite purple and not quite pink, yet is just darling for all the little girls in your life. These new color options are available for our Buckle Beanies, Button Beanies, Double Pom Beanies, Flower Beanies, Messy Bun Ponytail Beanies, Pom Beanies, Knotted Bow Winter Headbands, Button Scarves, Infinity Scarves, and Layering Bump Blankets.
---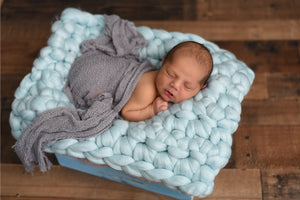 We're absolutely smitten with the new photos we received from 
Rebekah's Photography
 of our pale blue rectangular bump layer. T
his 16" x 20" (41 x 51 cm) oversized chunky crochet newborn bump blanket is a perfect photography prop for newborn baby boy photo shoots. This super thick & soft knit piece is amazing for photographers looking for a cozy prop full of color and texture for baby's first pictures. It works well in a nesting bowl, basket, bucket or on a posing beanbag as a mat, accent, stuffer, or filler. Now available here. 
---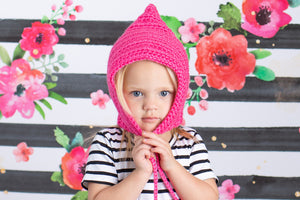 Previously only available in baby sizes, our whimsical Pixie Elf Hat is now available in larger big-kid sizes! Already super adorable on newborns and 0 to 3 month olds, this soft winter bonnet is now just as cute on toddlers and girls! It's available in newborn - women's sizes and comes in 30 gorgeous Fall and Winter colors.